Welcome to the Fred: The Show Wiki, a collaborative encyclopedia for everything and anything related to Fred: The Show. There are 104 articles and we are still growing since this wiki was founded. The wiki format allows anyone to create or edit any article, so we can all work together to create a comprehensive database for the Fred: The Show franchise. Don't forget to visit this Wiki's Guidelines before editing.

"Fred: The Show" is a new series on Nickelodeon which is centered on 17-year old Fred Figglehorn. It premiered on February 20, 2012. Fred was a series on YouTube created by Lucas Cruikshank that went viral. After being the first channel to have 1 million subscribers in 2009, Cruikshank filmed the first Fred film. Nick then launched a franchise around Fred and a sequel began pre-production. On December 1, 2011, Nick announced plans of a third film and a series to air on the channel. On March 14, 2012, less than a month after the series premiered, it was renewed for a 28-episode second season.
Season 1, Episode 17: No Clue - When the class gerbil is found dead, Fred tries to find the murderer.
Season 1, Episode 18: The Battle of Little Figglehorn - When Fred finds out he's moving to Alaska, he sets out to make his last day in Nebraska the best day ever.
...that the show is set in Nebraska?
...that 2 Fred films aired before the series and a third is planned?
...that Rachel Crow (Starr) competed on The X-Factor?
...that Fred's YouTube channel has over 914 million views and 2.3 million subscribers?
...that Fred has 2 albums titled It's Hackin' Christmas With Fred and Who's Ready to Party?
...that Daniella Monet (Bertha) is also currently Trina on Victorious?
...that Stephanie Courtney (Kevin's Mom) is also Flo from the Progressive commercials?
...that Lucas Cruikshank (Fred), Jake Weary (Kevin), Daniella Monet (Bertha) and Rachel Crow (Starr) are currently filming Figure it Out?

Who should Fred end up with?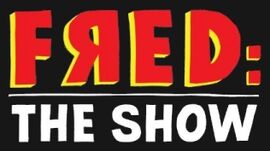 The Battle of Little Figglehorn airs in...
April 27, 2012 17:30:00 CST Please enable javascript on your browser.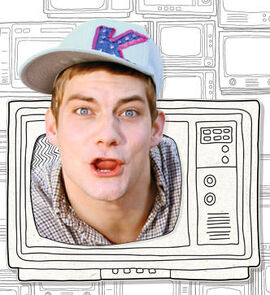 Kevin is the 17-year old main antagonist of the Fred franchise. He treats others badly all the time. Even though he has the upper hand over others, it seems that a lot of people see him in a very negative light. Although he is mean-spirited, he shows a secret soft side and is afraid that'll someone will find out. He is also talented, as shown in the films that he can sing and dance. (Read more...)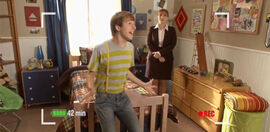 UltraMomma is part two of the 7th episode of Fred: The Show. In this episode, Hilda calls in UltraMom, a reality show host to whip Fred into shape. This episode aired on April 25, 2012 as a part of "The Most Hackin' Week Ever!" event. Jake Weary as Kevin and Daniella Monet as Bertha were both absent in this episode.
"
I'm taking a nap!
"

— Hilda's catchphrase